Buildsafe's aluminium scaffolding is an extremely versatile and cost-effective product that can be used for more complex solutions that are not achievable with traditional steel scaffold. Made from high quality, lightweight material, yet strong and durable, this product makes erecting balconies quick and easy and can be used for cladding, blue board, roofing, guttering, painting, rendering and edge protection. In addition to this, our Aluminium Scaffolding can be utilised for the safe installation of roof trusses, fascia and gutter, along with providing compliant roof edge protection to all skillion style roofs.
Product Feature Highlight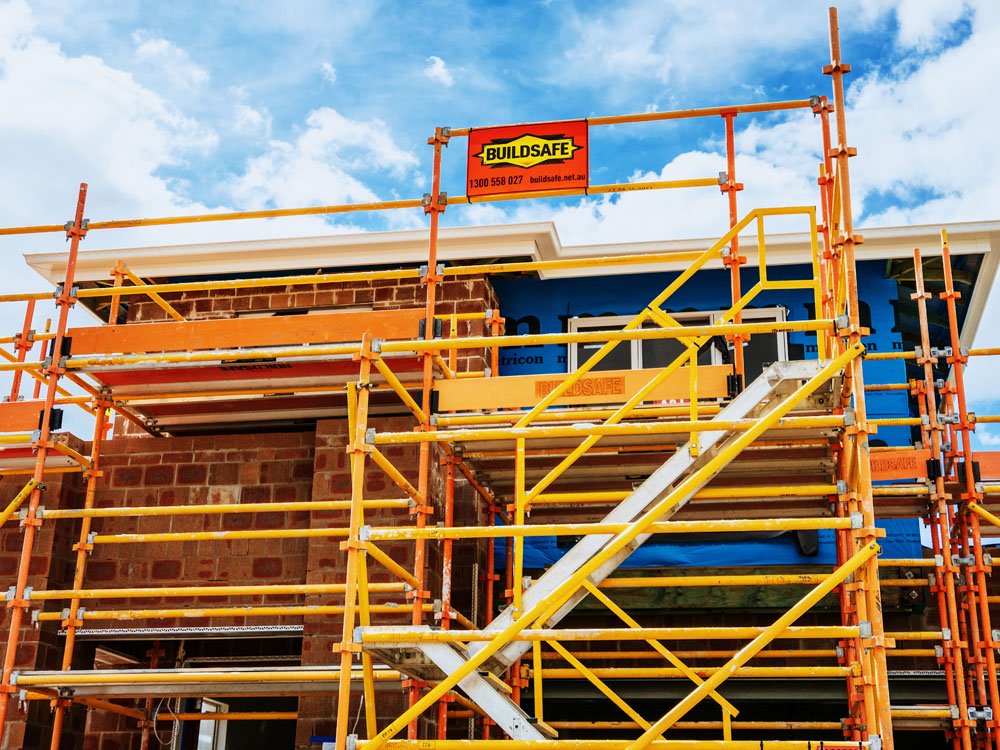 Buildsafe's Aluminium Scaffolding can be used in conjunction with our Hang On Platform system, Transition bays, and Lower Roof Walkway Boards creating a continuous walkway around the dwelling. In addition to this, our scaffolding is ideal for the safe lifting and securing of LVL beams and roof trusses to all types of balconies and portico's, providing quick and simple results.

CUSTOMISABLE
Ideal for tight areas and access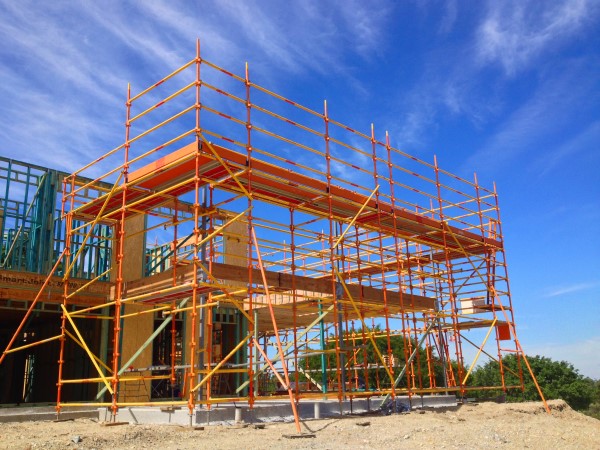 INTEGRATABLE
Can be easily used in conjunction with other products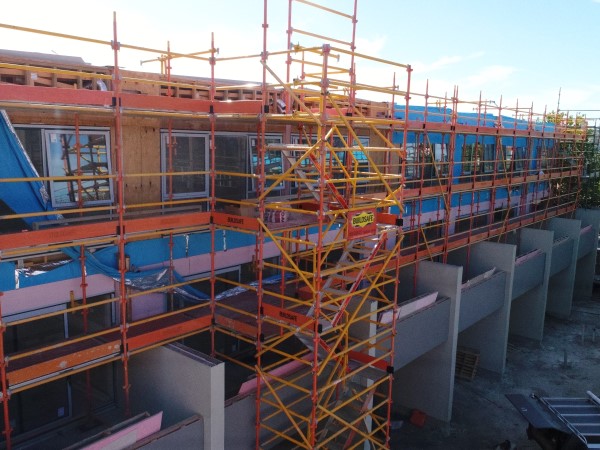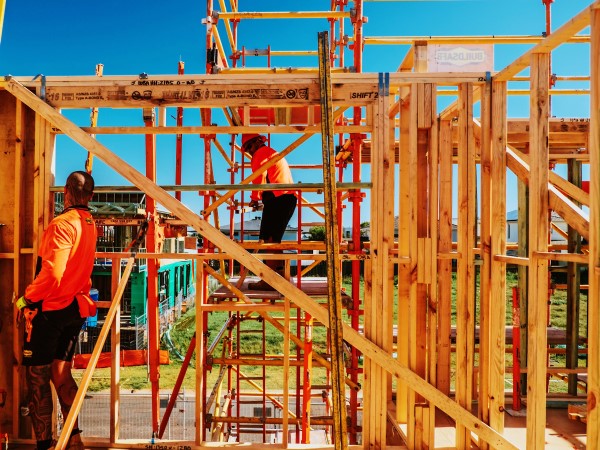 NO EXCESS GEAR
Any additional gear after installation will be removed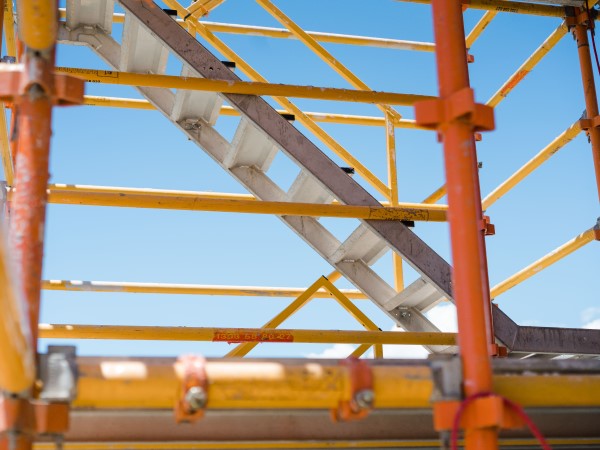 CUSTOMISABLE
Stairs can be used in replacement of a ladder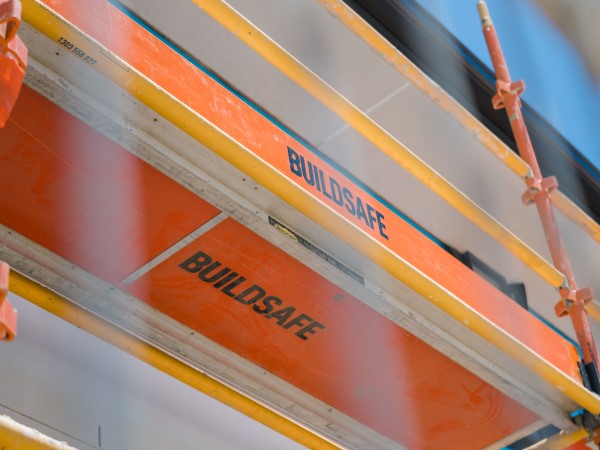 TRANSITION BAYS
Creates a 360-degree wrap of dwelling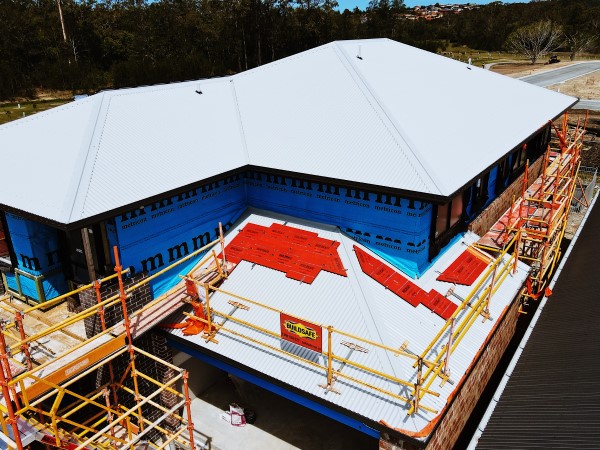 LOWER ROOF WALKWAY BOARDS
Prevents damage to lower roof surfaces 

SCREENGUARD
Additional containment screening designed for scaffold