Buildsafe's Void Platform®  system turns an upper-level void into a working platform and catch platform.  This enables tradesmen to work on, around or above the platform safely.  Our Void system does not require any cut out to the plasterboard at the attachment point; therefore, no patch-up work is necessary.  Custom fit to any size void opening, our completely engineered system can be installed to timber, steel and masonry structural walls, and can be installed pre-floor installation.
Product Feature Highlight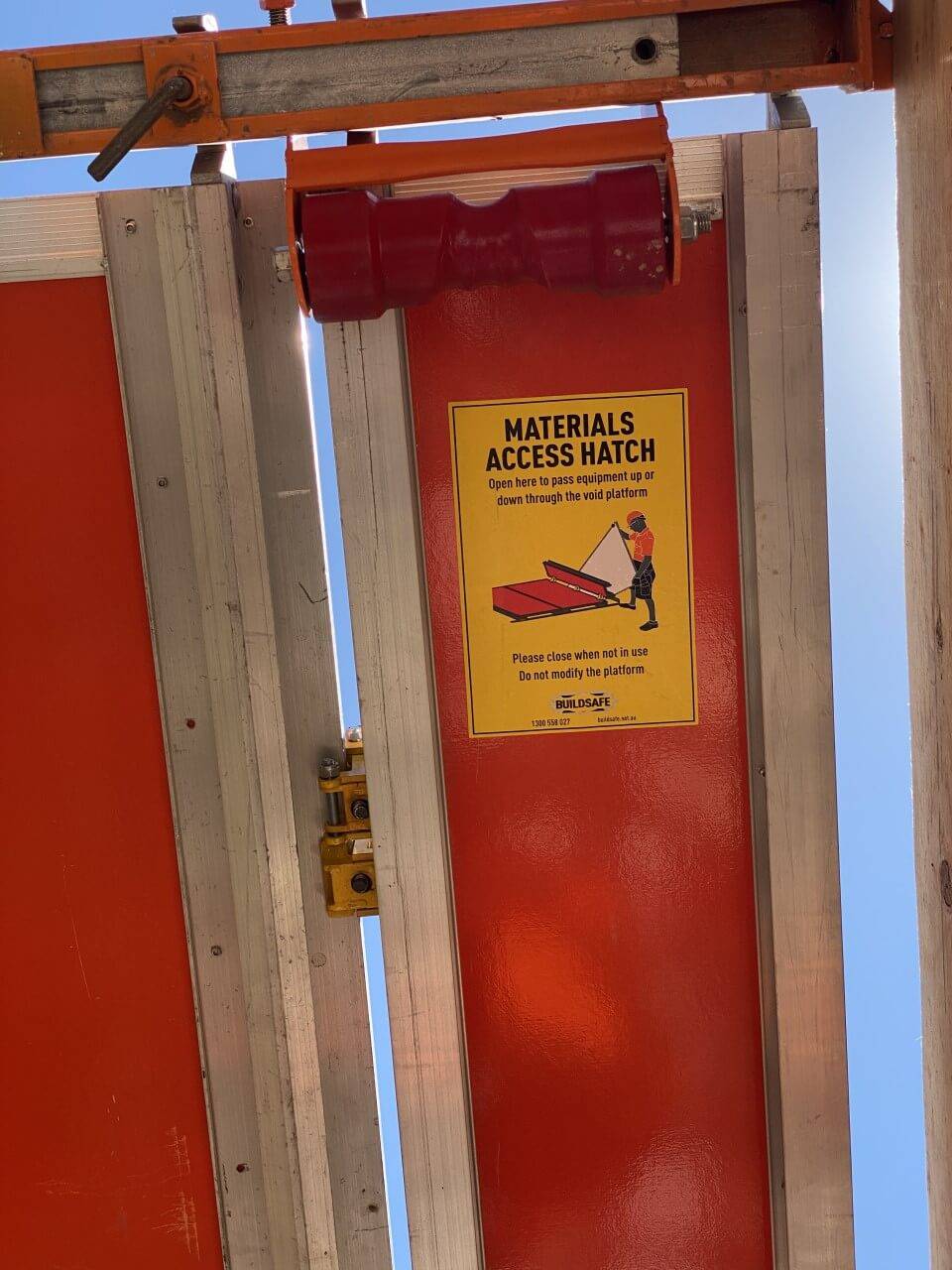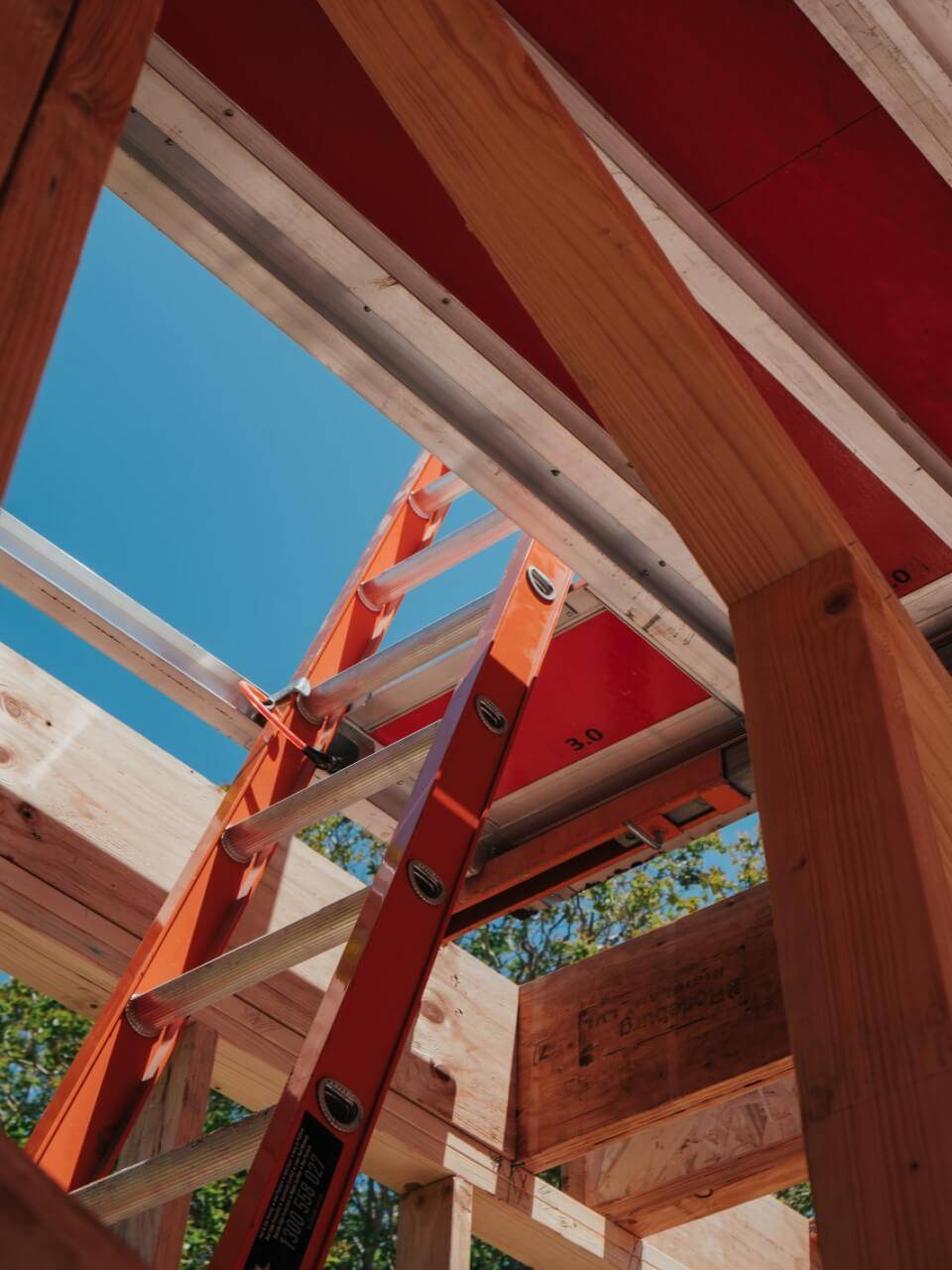 Slide 1
Buildsafe's revolutionary roller system, installed in conjunction with the patented materials access hatch, makes it easy to pass up bulky building materials.  The contoured roller has been designed to prevent damage whilst passing up materials such as plaster sheets to the second floor. 
Slide 1
Buildsafe's Ladder Bracket secures the ladder to the Void Platform, preventing it from slipping whilst maintaining the required 4:1 pitch.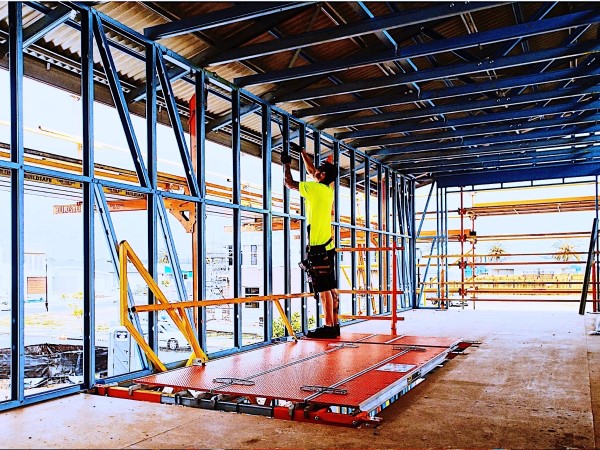 WEIGHTED FOR 225KG
Providing additional stability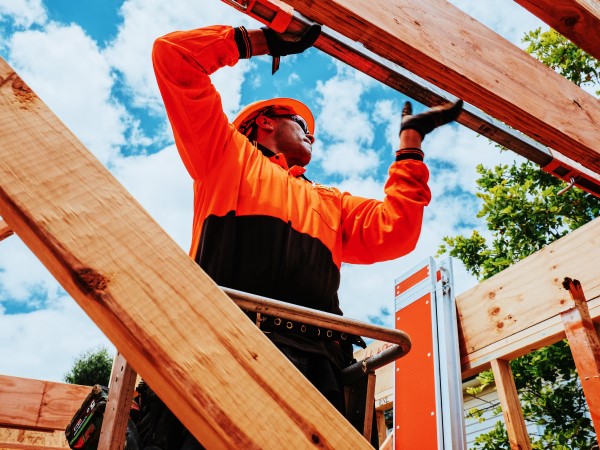 CUSTOMISABLE
Providing security and peace of mind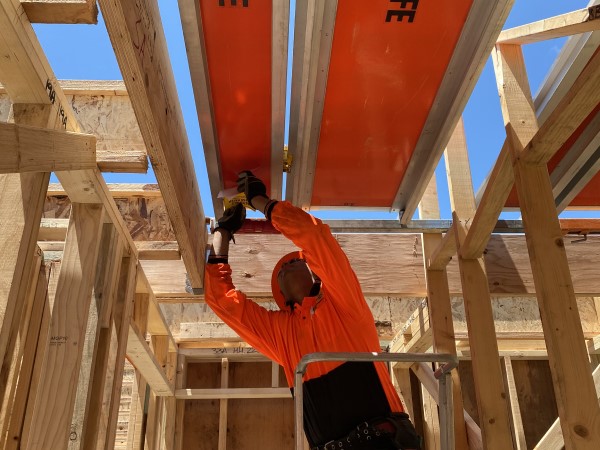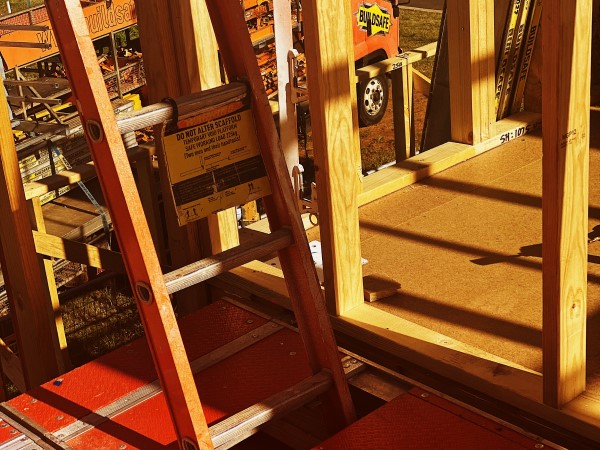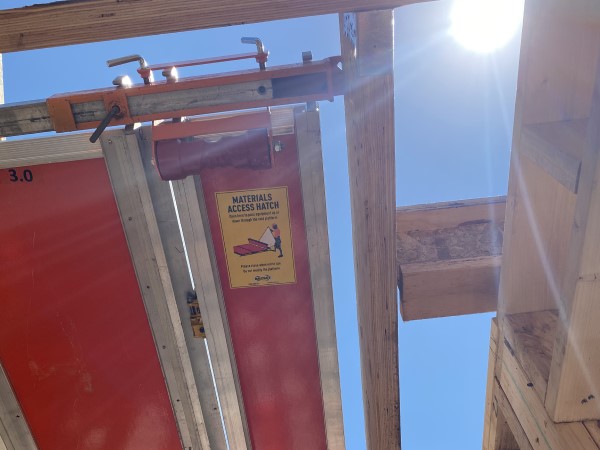 ROLLER SYSTEM
Providing additional stability

STAIR ACCESS
Providing security and peace of mind