Buildsafe's Balcony Fallguard is specifically designed to create a safe, unobstructed work area for all tradesmen. Our patented Clamp-on System enables edge protection to be applied at the finishing stages of construction without drilling or screwing, so there is no patching required. Our Balcony Fallguard system has been engineered at 1500mm height to enable tradesmen to work on trestles compliantly in order to complete.
Product Feature Highlight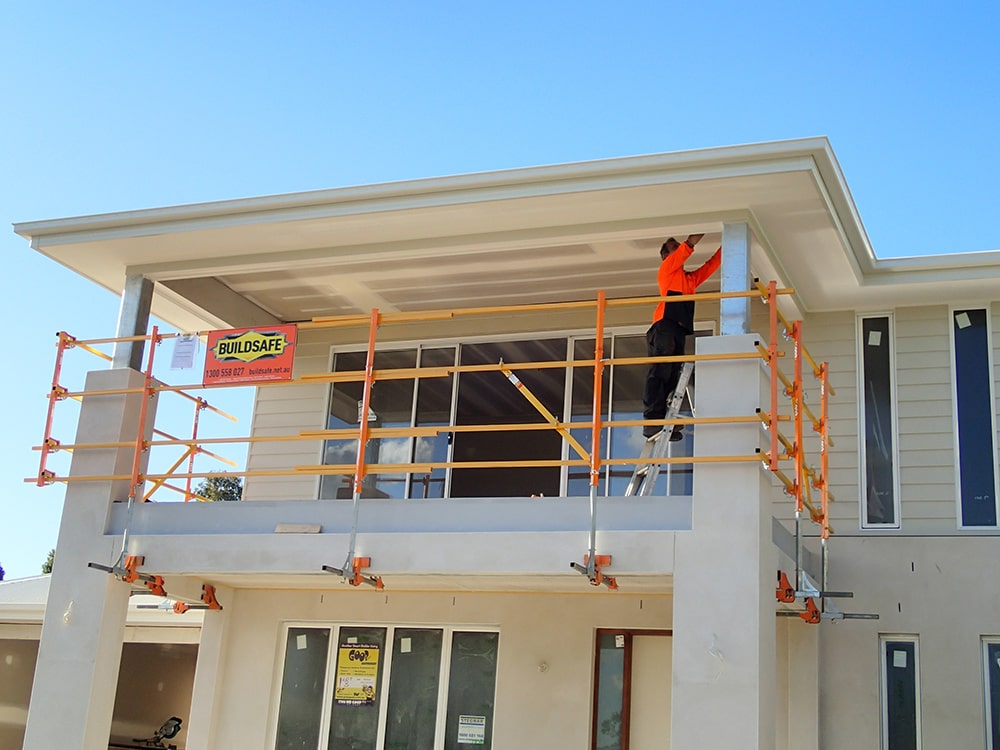 A range of brackets are available to suit a variety of balconies and facades, allowing tradesmen to complete waterproofing, tiling and more, as well as remaining in place until after the balustrade has been fitted to the balcony. Absolutely no need for patchwork when the Balcony Fallguard has been removed.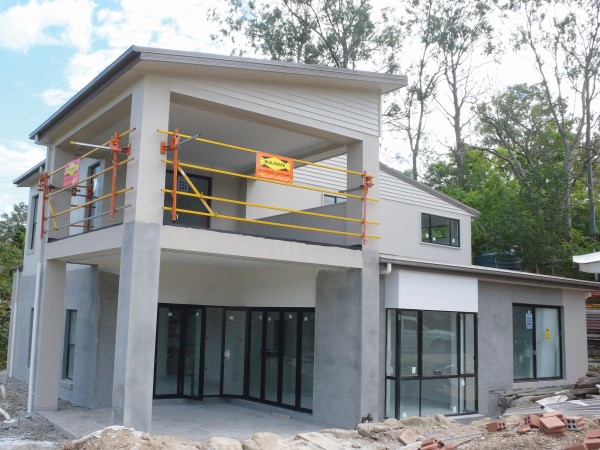 FOUR RAIL HIGH
Provides extra safety for step ladder use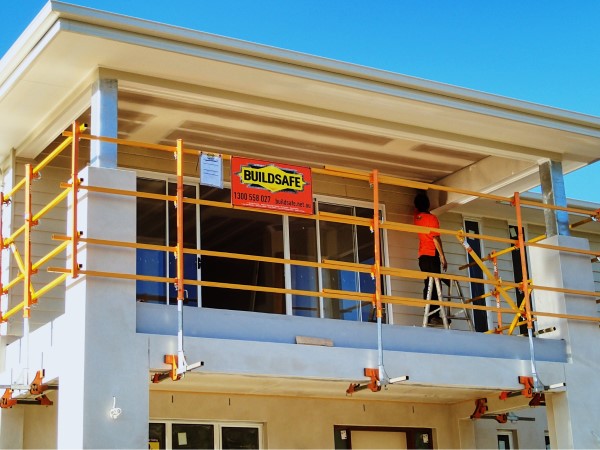 CLAMP ON SYSTEM
Installation of edge protection without drilling or screwing