Buildsafe's Ground-up Fallguard system supports against the exterior wall with rubber pads, allowing work to be completed from behind the safety system.  Furthermore, the Ground Up Scaffolding allows construction work of roof, box guttering, flashing and capping and much more, without the need to alter the system.  With no fixing point required, this enables the system to be used on almost any external finishes, including polystyrene cladding.
Product Feature Highlight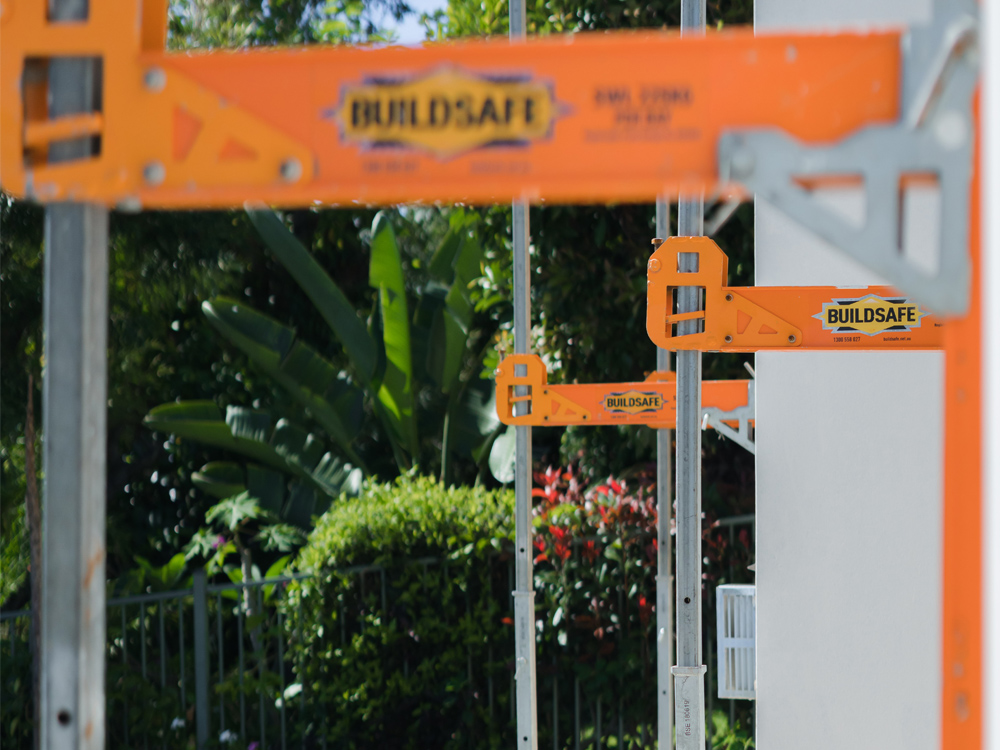 Using our Ground-up fallguard means no patching up or repaid work necessary once the job is complete, as well as no fixing required to face brick. In addition to this, it is a perfect solution for zero eave guard rail requirements.
The unique design of the fallguard allows the installation of a handrail, where other supplies would otherwise offer intrusive scaffolding.
*patent pending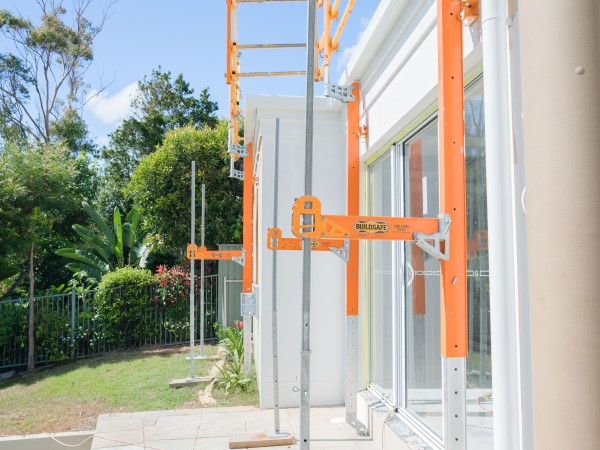 FLOATING FOOT
Provides maximum stability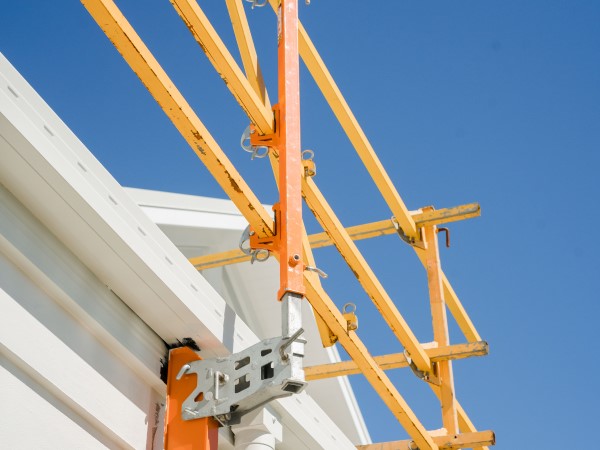 MESHGUARD

Providing additional on-site protection