INTERNAL / SLIDING DOOR FALLGUARD
Buildsafe's Internal and Sliding Door Fallguard offer trade friendly solutions to suit any shape sliding door opening, window opening or stairwell, whilst maintaining compliancy with Australian Standards.  The Internal Fallguard system incorporates a gate for ladder access, making it a versatile solution for all requirements.
Product Feature Highlight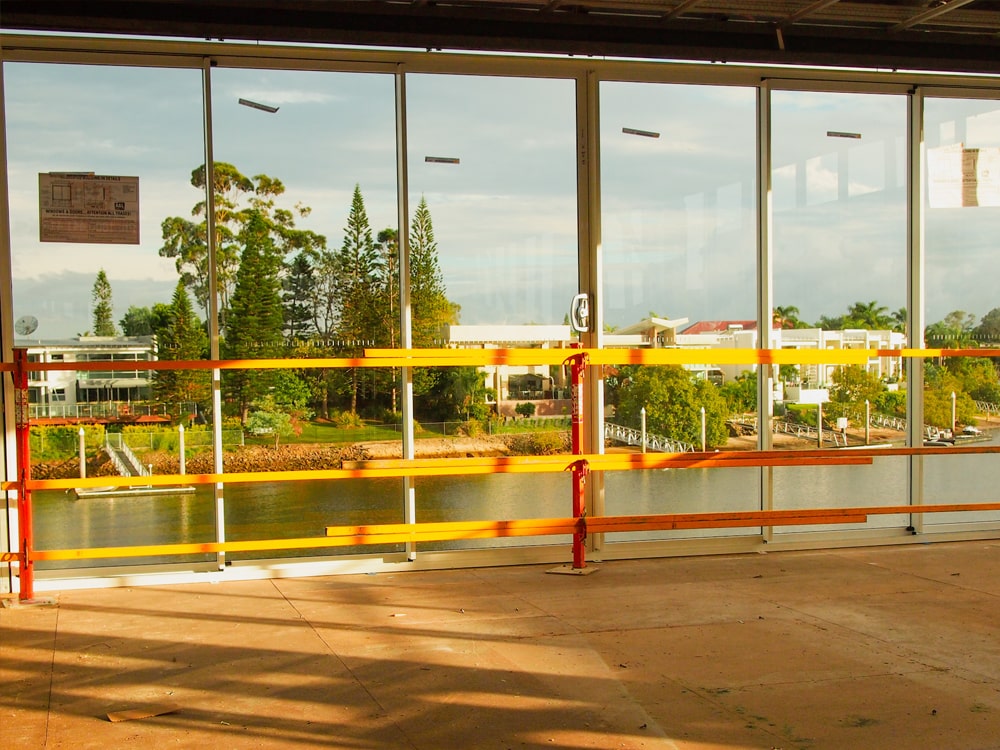 The variety of attachments allow the both the Internal Fallguard and Sliding Door to be customised to suit requirements, as well as being a simple and cost-effective solution. Our Sliding Door Fallguard provides complete restriction to an incomplete balcony.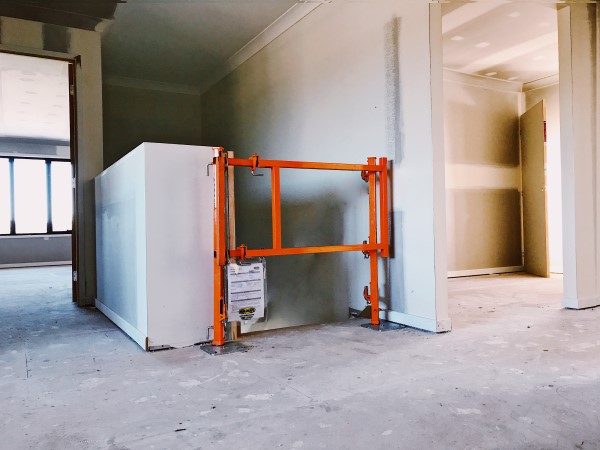 STAIRCASE ATTACHMENT
Acts as temporary
balustrade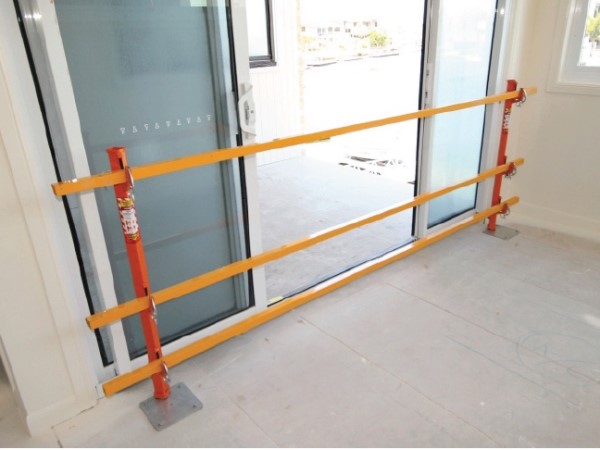 MEETING 0H&S OBLIGATIONS
Allows trades to work close to window opening and balconies safely.