Ideal for every site, Buildsafe's temporary fence is a must have first step for creating a safe and secure jobsite. Erected in minutes, our sturdy and durable fencing, allows each site to meet obligations under OH&S legislation to ensure public safety. Not only providing a safe and secure site by preventing unauthorised access, fencing such as ours prevents theft and vandalism, as well as keeping debris on site, through the inclusion of our customised gate lock, peace of mind and greater security comes as standard.
Product Feature Highlight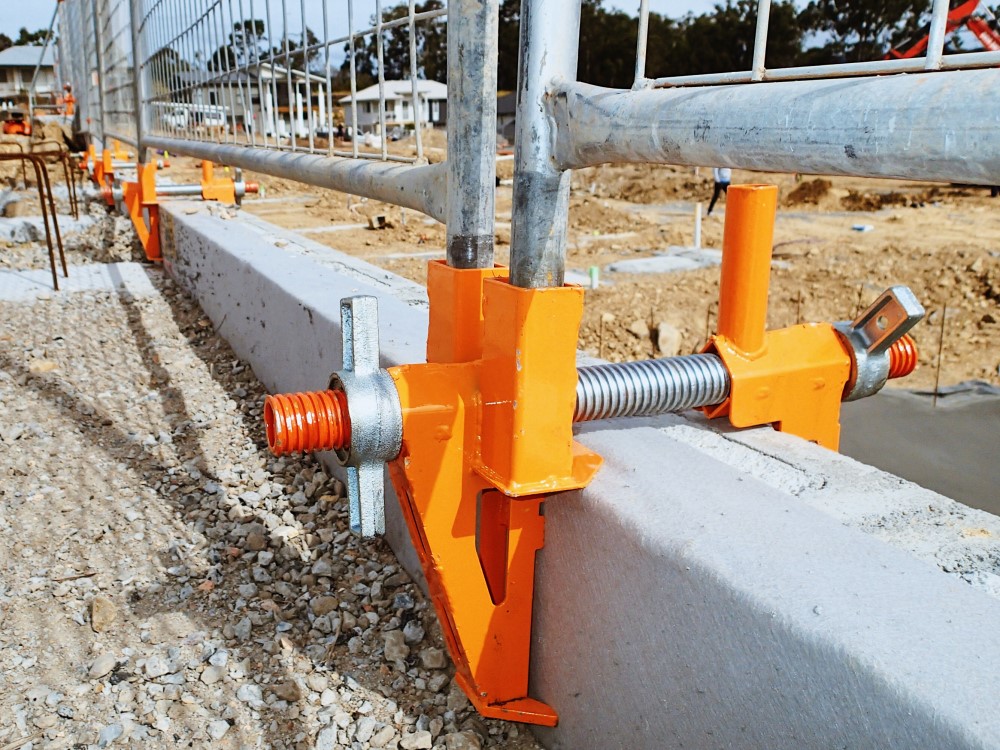 Buildsafe have revolutionised the temporary fence with our innovative retaining wall clamp. This design feature allows the fencing to sit on top of the retaining wall, maximising space for tight areas. Offering a versatile attachment point that can be applied to a range of retaining wall styles, our temporary fence is one of a kind.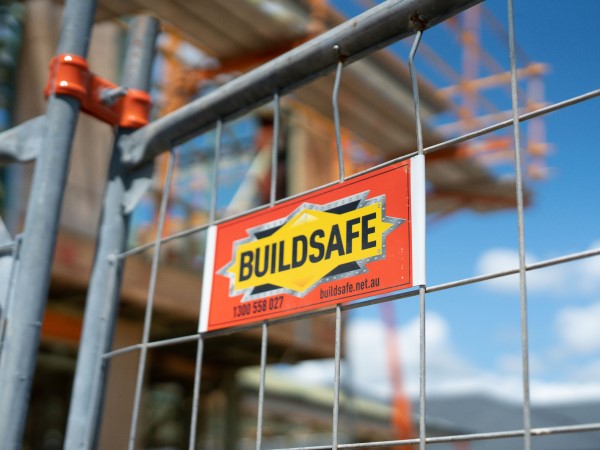 FENCING CLAMP
Providing additional stability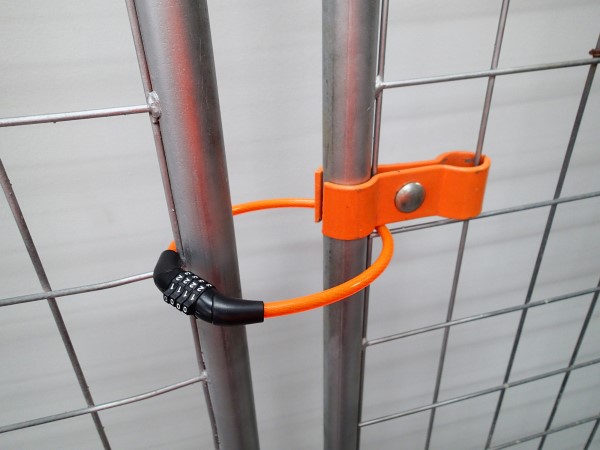 GATE LOCK
Providing security and peace of mind