VOID PLATFORM STAIR SYSTEM
Buildsafe's patented designed and engineered Void Platform Stair System, interconnected with a Void Platform, provides cover for unrestricted access to the first floor, the first of its kind. Installed at the earliest point of the construction process, the Staircase System enables safe access for tradesmen with their tools and supplies while eliminating the strain of climbing up and down a ladder. In addition to this, the staircase system improves efficiencies of passing bulk equipment through the first floor with ease whilst addressing manual handling.
Product Feature Highlight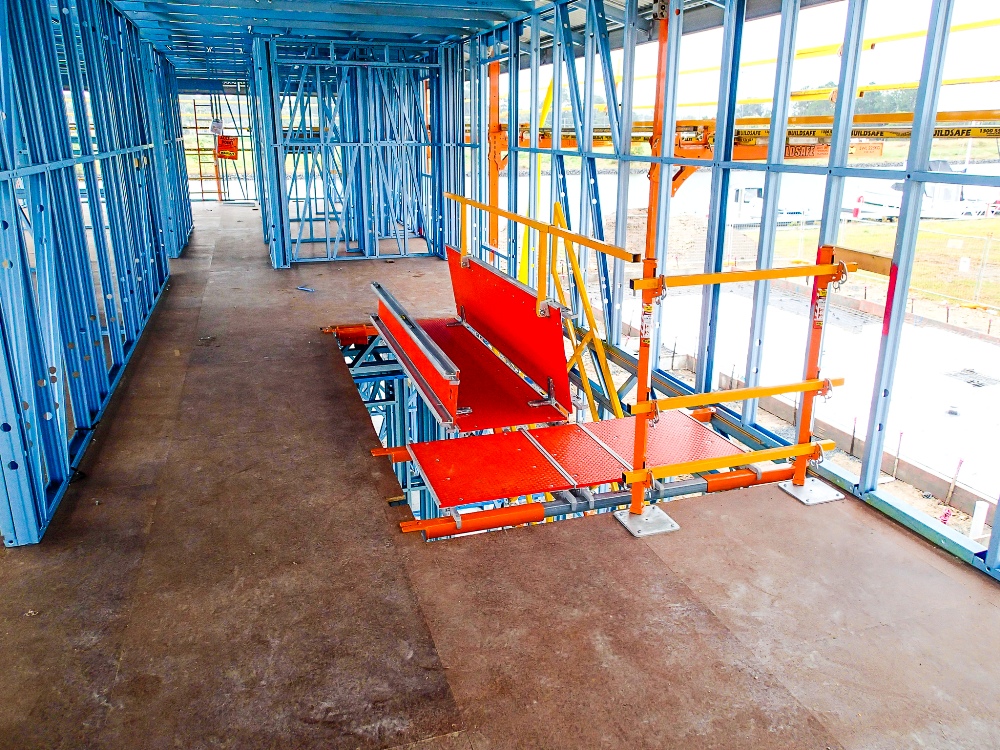 Systems can easily be closed, allowing trades to work on or above the void whilst temporary stairs remain in place. The staircase system has the flexibility to be both an access deck and material deck open.
Buildsafe's Staircase system can be installed directly to a floor when a platform isn't required. All systems are free-standing, sitting away from walls, allowing for plastering to be completed.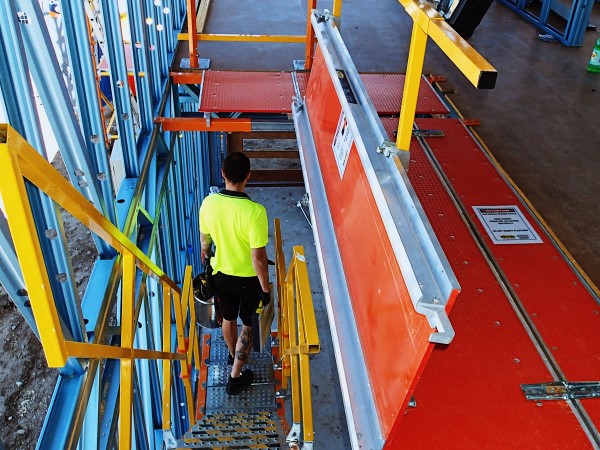 SAFE ACCESS
Providing ultimate access whilst carrying equipment to the first floor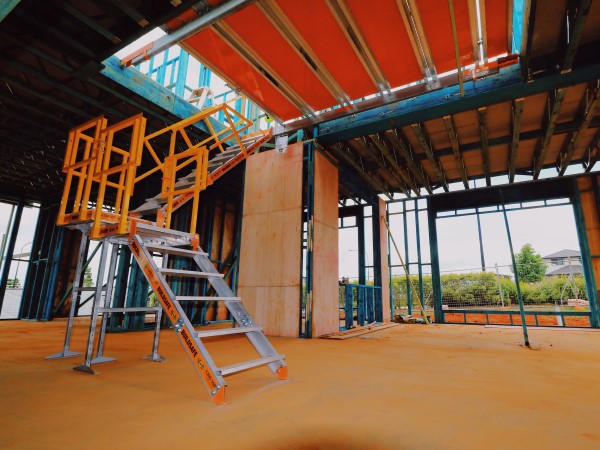 CUSTOMISABLE
Can be customised to any
stair configuration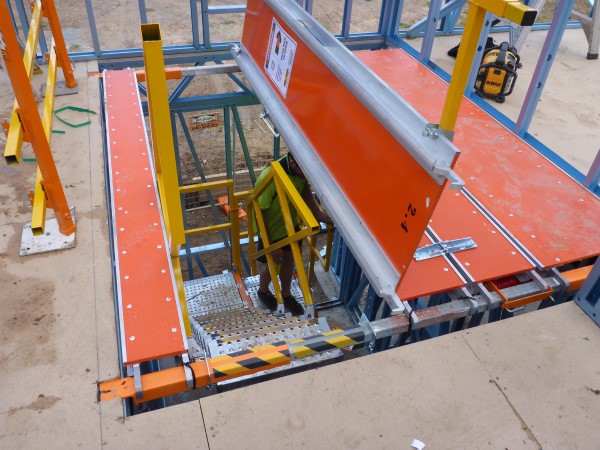 SAFETY ADDITION
Eliminates the strain of climbing up and down a ladder whilst carrying equipment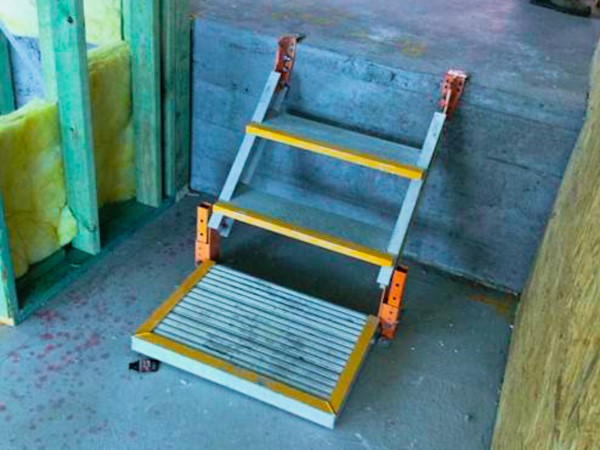 FREESTANDING ABILITY
Can be installed direct to floor when a Void Platform isn't required